SIZE

1/2in to 1-1/2in long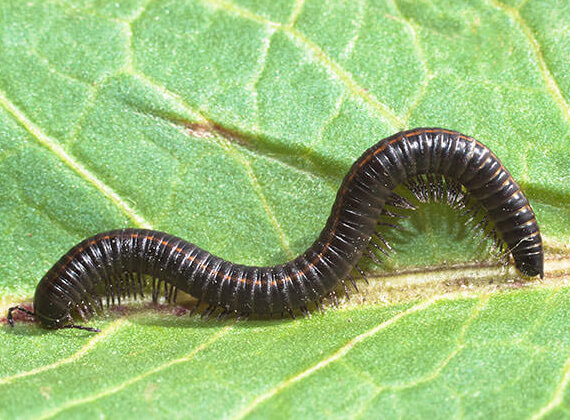 General Information
Millipedes are approximately one to two inches long, although some species may be slightly larger. They have round, cylindrical bodies and are usually either black or brown in color. Millipedes are recognizable by their many legs, with two legs per body segment. As they walk, their legs appear to move in a wave-like motion.
While they're typically harmless, the sight of these slow-moving creatures in the home can be frightening for some. Help get rid of millipedes in the house by learning what millipedes eat, where they live, what attracts them, and more.
Millipedes have a rigid exterior and mostly feed on decaying vegetable matter.

They do not bite, sting, infest food, spread diseases, or cause damage in the home.

When disturbed or threatened, millipedes roll themselves into a coil.

Because they require high moisture levels, millipedes usually don't survive more than a few days indoors unless you have very moist or damp conditions in your home.
Related Articles
Related Articles